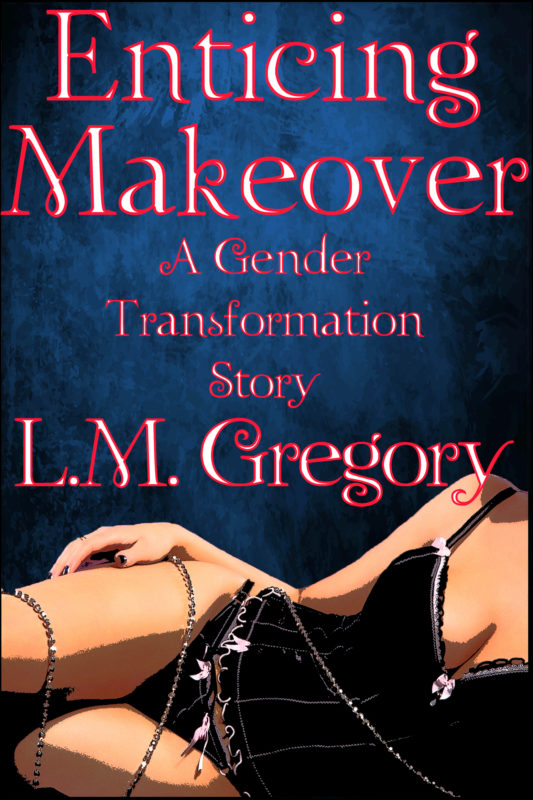 It was just a little blackmail. She didn't need to turn him into a woman!
James avoids punishment by going off with a mysterious woman who seems to know his every secret. Step by step she turns him into a woman and the object of his former blackmail clients desire.
Order Now!
About the Book
When a mysterious woman discovers James' secret, he is given a simple choice, jail or a makeover.
Bewildered by the idea of a makeover, James jumps at the chance to avoid the punishment for his crimes. Yet he quickly discovers there is far more to this woman than he would ever have imagined. At each stop on the makeover, he finds himself becoming more feminine and less the man he once was. By the time she is done, he is the exact duplicate of the woman he once pretended to be, even down to her overactive sexual desires.
Presented with the fulfillment of his deepest, darkest desire, will he give into his secret yearning and satisfy all of the men lining up for his attention? Or will he pull back and run away, throwing away a magical moment?
This 14k story includes a magical makeover from man to woman, willing humiliation, and a final, fantastic orgy of lust and desire.
Disclosure of Material Connection: Some of the links in the page above are "affiliate links." This means if you click on the link and purchase the item, I will receive an affiliate commission. I am disclosing this in accordance with the Federal Trade Commission's
16 CFR, Part 255
: "Guides Concerning the Use of Endorsements and Testimonials in Advertising."