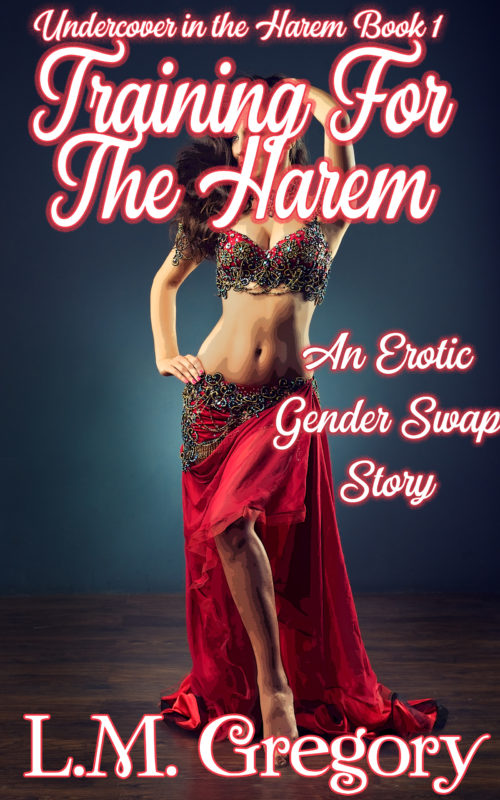 He took the first step, becoming a woman, but now Arnold will have to embrace his new lifestyle. If he's going to go undercover in the harem, first he'll have to train for the harem.
Arnold Nash had spent his life investigating difficult cases, but none had left him and his team as stumped as the Calvin Weber investigation. A financial mastermind with a string of bodies behind him, Weber has alluded investigators for decades. When a member of Weber's harem agrees to help, Arnold thinks they will finally bring down the notorious criminal.
Until she disappears.
Frustrated and on the verge of having his case taken away, Arnold will grasp at any straw he can. Even the offer to go undercover as a member of the harem!
But he grabbed the straw too soon. Becoming a member of Weber's harem takes more than a pretty face and sexy body, it takes skills Arnold, now Arla, just doesn't have. Can he learn to be a woman? To pleasure men? And can he learn the sultry dance of the harem after a life as a man?
Follow along on Arla's sexy adventures as he goes all out to get his man! Includes MF, FF, M2F transformation, and belly dancing!
Whether read as a standalone or the first in an exciting new series, this book is sure to delight!
More info →