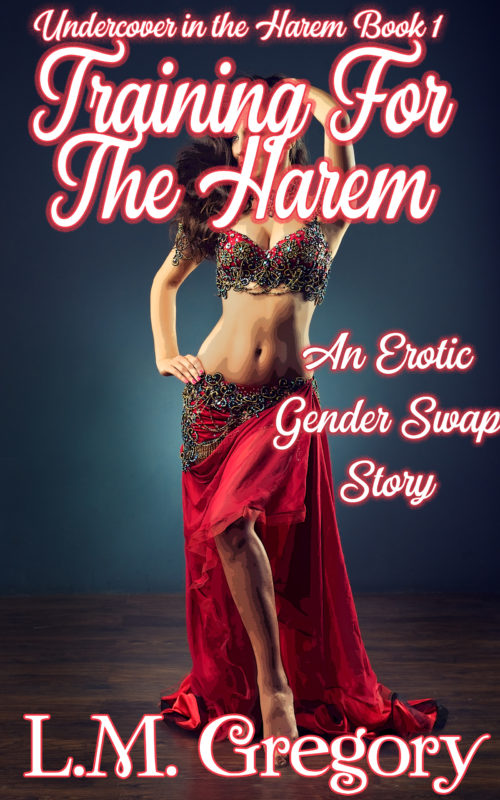 He took the first step, becoming a woman, but now Arnold will have to embrace his new lifestyle. If he's going to go undercover in the harem, first he'll have to train for the harem.
Arnold Nash had spent his life investigating difficult cases, but none had left him and his team as stumped as the Calvin Weber investigation. A financial mastermind with a string of bodies behind him, Weber has alluded investigators for decades. When a member of Weber's harem agrees to help, Arnold thinks they will finally bring down the notorious criminal.
Until she disappears.
Frustrated and on the verge of having his case taken away, Arnold will grasp at any straw he can. Even the offer to go undercover as a member of the harem!
But he grabbed the straw too soon. Becoming a member of Weber's harem takes more than a pretty face and sexy body, it takes skills Arnold, now Arla, just doesn't have. Can he learn to be a woman? To pleasure men? And can he learn the sultry dance of the harem after a life as a man?
Follow along on Arla's sexy adventures as he goes all out to get his man! Includes MF, FF, M2F transformation, and belly dancing!
Whether read as a standalone or the first in an exciting new series, this book is sure to delight!
More info →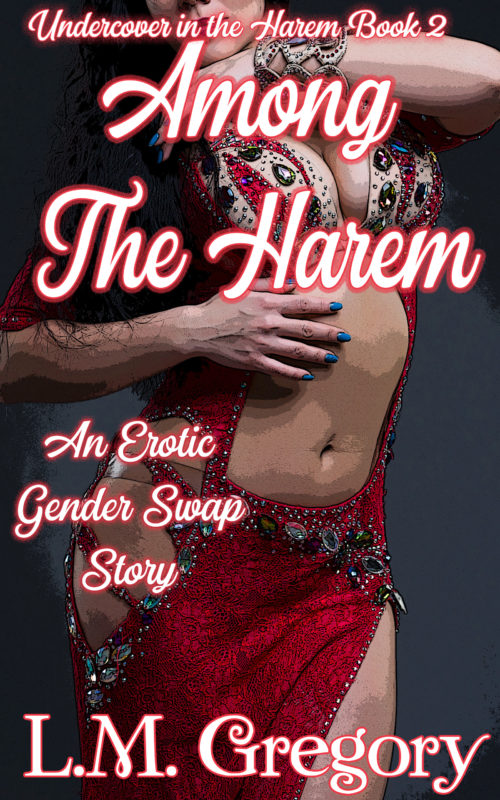 With his cover established in Training for the Harem, Arnold, once a 55-year-old, jaded agent, now must pose as a twenty-something harem dancer! But despite his numerous experiences undercover, nothing could prepare Arnold, now Arla, for life on the pleasure cruiser Weber's Harem.
He'd been ready for the wonderful depravities of bedroom games. But his adventures don't stop there. He'll seduce a politician, be given as a reward to an employee, wrestle in a ring of mud, and play more games of sensual delight than he ever knew existed.
And all the while, he'll need to dance around the criminal organization, searching for the evidence he needs to lock up the man he must serve!
Can he lock up Calvin Weber, before Weber finds out Arnold is an agent? Or worse, before Arnold no longer remembers why he joined?
Find out in this novel-length sequel to Training for the Harem!
Includes a magical M2F transformed main character who must seduce, dance, and betray his way to the top. If that means getting into the beds of everyone who can help him, well so be it. Men, women, threesomes, light-bondage, and one explosive sequence in a mud-wrestling ring will leave Arnold feeling dirtier than he ever thought possible.
More info →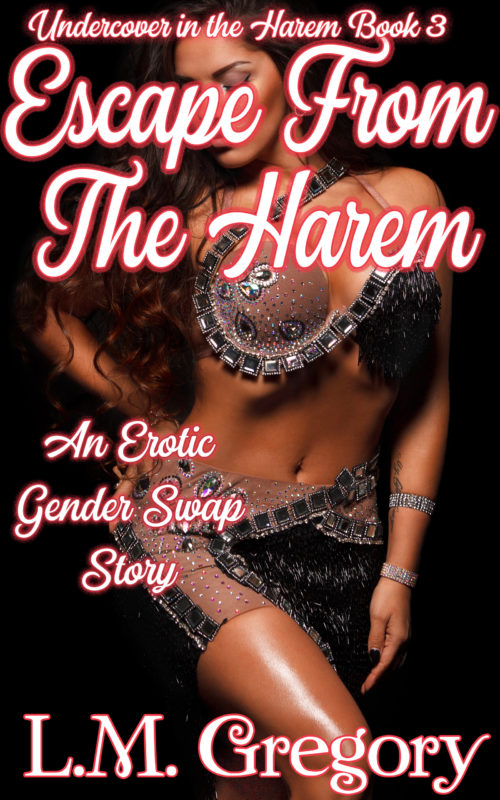 Agent Arnold Nash underwent a magical transformation to turn himself into the perfect harem dancer all to arrest the notorious crime boss Calvin Weber. Arnold spent months undercover as Arla dancing, mud wrestling, and jumping into the bed of Calvin himself. And it all fell to pieces when his cover was blown.
Now, Arnold will need to escape and reconnect with his agency, all without losing the evidence that can put Calvin Weber in prison for ever. From a threesome to cover his escape, to the crew of a fishing trawler, to the wife of the crime boss, to a second magical transformation, and a final seduction of Weber, Arnold will need every bit of skill he's learned about the bedroom arts if he hopes to succeed.
Can he still find a way to bring down Weber, or will his time undercover in the harem have been wasted?
Find out in this final volume of Undercover in the Harem! Follow Arnold in his final sexy adventure as a woman, including scenes of MFM, FF, MF, and more! Magic, mayhem, and an epic parade of lovers.
More info →