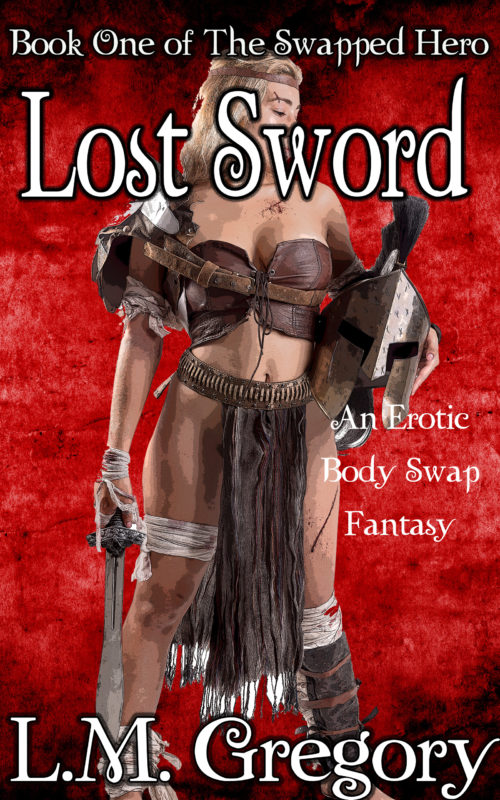 Elam Snyder has made a name for himself in the more civilized realms, but if he wants to reach the true heights of herodom he'll need to seek out fortune in a more dangerous realm, like the wild north. Along the route he finds more adventure than he ever sought when a woman tricks him into following her home and then steals his body!
Now Elam will have to find a way to survive as a woman while he searches for Massie and his body. So he takes a job as a serving wench intending to use his free time to train, after all, once a hero, always a hero and how hard can serving at a tavern be?
Very, it turns out.
Elam quickly learns that the mundane lives of the common people are anything but mundane as he discovers that his new body has advantages all its own. Advantages he'll have to learn to use if he ever wants to be a hero again.
Come along on Elam's adventure as he struggles to adapt to his new life, but not adapt too much, he wouldn't want to enjoy being a woman. Would he? This adventure includes a M2F body swap, lots of erotic adventures with a hero, a mage, and others, and 45k words of erotic fun.
More info →
In Lost Sword, Elam Snyder, The Spider-Slayer, and rising hero lost his body after being seduced by an evil witch (honestly, she didn't have to try that hard).
Now, in Broken Sword, Elam, after failing to recapture Massie, the witch, has retreated to his server job as he retrains the abilities necessary to be a hero in hopes of capturing Massie and restoring his body.
However, his new body isn't cooperating, and Elam refuses to compromise. He will wield his giant sword once more, whatever it takes!
If Elam's pursuit of herodom is going poorly, his love life is fantastic. In fact, being a woman has many advantages. As he slips from bed to bed of his partners, the pleasure and sensuality of his new lifestyle begin to worry him. What if he doesn't want to go back?
He has to regain his old body before he loses himself! Will a chance encounter with a ranger lead to the capture of Massie?
Find out when Elam Snyder pursues his body thief into the wild outdoors that was once his playground. This story abounds with erotic encounters of different kinds, including FF, MF, MMMF, and the sensuous delights of a romantic half-giant! Most of the book is from the POV of a man swapped into a woman's body, but the prologue includes the reverse. Just what is Massie doing with Elam's body?
More info →